Commercial Security Systems
THORN offers same day service for commercial security systems. Book your free estimate with Thorn Security to see what our installation and monitoring services look like for your business.
THORN also provides 24/7 technical support with a live security expert, so business owners quickly get the help they need to keep their business or commercial properties safe. Real Service = Real Security.
Secure Your Business Today!
Wired or Wireless
A Commercial Security system is crucial for any business in British Columbia. Your security system ensures you always know what is happening day or night. With more and more crime happening in every town, knowing that your windows have been smashed, someone has entered the property and that your product, information, or privacy has been breached is crucial. Thorn Security decals tell thieves the property is protected and they won't come inside unnoticed. Should they force entry, they will encounter our blaring siren, creating awareness from passersby, forcing the trespasser to leave quickly and not stay for hours.
Professional Monitoring
Thorn Security demands the best in 24/7 monitoring provided by three ULC certified Emergency Response Centres to ensure you are always safe and someone is always available to respond to emergencies. Quick response times and friendly but professional service is so important when emergencies happen as stress is high and it's life safety at stake.
Custom Camera Systems
Every business needs security cameras…cameras you can count on, professionally installed and configured to provide you with eyes on what's happening when you aren't there or weren't watching. While many security companies are wireless camera companies only, we are specialists in wired or wireless, which means we can recommend the best solution for you! Remote viewing, high quality, always-on recording, completely configured to meet your needs. Count on Thorn for Security Cameras!
No More Keys
Keys were invented back in the 6th century BC. Access control means you no longer need keys, no longer need to worry about lost keys or need to rekey your business. You know what time you opened in the morning if you weren't there, when doors were opened and they automatically lock when you want them to. Best of all, taking away or giving someone a new key is as easy as a mouse click. Key fobs just need to be swiped and the door opens, for added security, they can swipe and enter credentials and different users can each have access during controlled hours. Contact us about Access control for your business!
Make Work Simpler and Safer
Automation is a big part of commerical security ensuring that someone never has to remember to lock the door, turn out the lights, lock the office, or arm the alarm when you are closed. Automation remembers to do everything for you, allowing you to concentrate on the success of the business!
Audio or Video Communication
Intercom Systems became more important during the COVID-19 pandemic allowing you to speak to others without opening the door or putting yourself at risk.
Advanced systems are also available for apartments allowing tennants to buzz people in after seeing them on camera and speaking to them remotely.
Elevator monitoring is sometimes offered by the elevator companies, but we are the security people…let us take care of security while they take care of life's ups and downs. Elevator monitoring ensures that an elevator failure allows anyone trapped inside to contact help right away, even during power failure. It is the emergency button in all elevators and we connect that button to our monitoring station providing 24/7 comfort and safety.
Big office buildings and condominiums tend to have fire systems with smoke detectors on every floor and fire suppression like sprinkler systems. When these systems detect fire, they sound alarms to get everyone out safely while everyone waits for the fire department to arrive and clear the building ensuring everyone can return inside. Fire panel monitoring is provided by Thorn Security. The fire panel is connected to our monitoring station who dispatches the fire department – all automatically.
Thorn Security is pleased to offer The Connected Fleet, a service which allows businesses to track the location of their fleet at all times. Knowing where your vehicles are at a quick glance allows you to manage your customer service levels dispatching services to the closest available unit, or simply gaining the added awareness and security that comes from knowing the location of these important assets. Learn more about Connected Fleet from Thorn Security
Talk to a security expert today!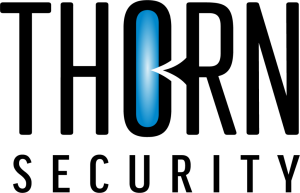 9197 Mainwaring Rd, North Saanich, V8L 1J9.