Security Alarm System Services
Thorn Security is proud to offer a local and professional solution for home and business security!
Ask us about upgrading to a smart security system today!
We pick up all calls ourselves. No call centres.
We answer calls 24/7, and if we miss your call, we try to call back within 20 minutes.
We make switching security systems easy!
SWITCHING TO THORN IS EASY!
Does the service from your current security company have you searching for something better? Please, call us at 250-472-6443 or fill out the form on the right and allow us to show you why we are now the best alarm company on Vancouver Island!
Wired or wireless security systems, takeovers, cameras and access control, fire panel and elevator monitoring, alarm.com, medical alert…we do it all…right from here in Victoria BC, serving lower Vancouver Island.
Please fill out this form to get a hold of us
Wired or Wireless Security Specialists
Thorn provides your best solution for security! We come to your home or business and evaluate your needs making the best recommendation for your needs. So many companies provide only one solution, which is almost always wireless. Why? Just because it is easy, not because it is the best solution. Because Thorn Security provides 24/7 tech support for your system, we aim to provide the right solution. This way, both you and the team at Thorn Security can all get a great nights sleep and rest easy.
Call us at 250-472-6443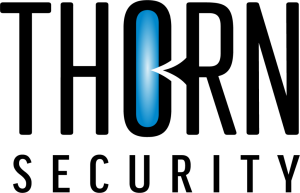 9197 Mainwaring Rd, North Saanich, V8L 1J9.